Want to know the freshest news your gay friends will be talking about this weekend? Look no further! You're five stories away from seeming super tapped-in with the world in which your friends live. This week: Don't Ask, Don't tell ends with a whisper (not a bang), hospital visitation rights, and Australian passports that let you choose the badass gender "X" instead of boring old M and F.
The U.S. military's long-standing veiled ban on gay folks serving their country is set to end on this Tuesday, September 20th. "Don't Ask, Don't Tell" is widely agreed to have been a policy failure, resulting in more soldiers being ousted than before it was put in place when the military had an all-out ban on LGBT people in the service. The generals tasked with overseeing the change don't seem particularly worried about the effects of this change toward equality, and expect business to continue as usual next week. Furthermore, hundreds of veterans who had been ousted from the military due to their sexual orientations plan to reenlist. Nevertheless, opponents are still frantically trying to push back the date of the repeal, voicing concerns about unit cohesion or showers or something (all of which has been roundly disproved as issues in other countries' inclusive militaries). Three cheers for good gay news: citizens who want to serve their country will now be able to do so openly and honestly, and bless them for their sacrifices.
Also in national news, hospitals participating in Medicare and Medicare now have to follow rules that protect the rights of hospital patients and make it easier for family members of patients to act on their behalf. This new guidance will also allow for same-sex partners of patients to be able to visit them during their inpatient stay and make medical decisions for them in the case that they have become incapacitated. Secretary Kathleen Seblius of the Department of Health and Human Services supported the enforcement of this new guidance by saying: "Couples take a vow to be with each other in sickness and in health and it is unacceptable that, in the past, some same-sex partners were denied the right to visit their loved ones in times of need." To be sure, hospital visitations should be about the patients, not politics.
On a dourer note, North Carolina's state Senate approved a bill on Tuesday, September 13, that would put the banning of same-sex marriage up to vote in May 2012. Although same-sex marriages are not legally recognized in the state, the proposed amendment would further prevent the marriage ban from being overturned on a constitutional basis. The amendment would not only affect same-sex couples, but unwed heterosexual couples as well -- since all domestic partner benefits provided in the state would become invalidated. However, recent polling suggests that most of the public does not support this bill. At least 76 CEOs of local North Carolinian companies have signed a letter rejecting the amendment and upholding the rights of their LGBTQ staff members, and the NAACP condemned the amendment via an open letter to state residents:  "The NAACP strongly urges you to reject the so-called same sex amendment and any other present or future proposals of constitutional amendments that would permanently deprive any person in our great state of his or her inalienable rights."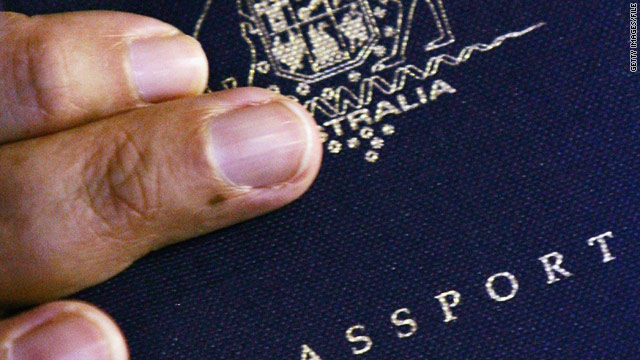 Finally, for a bit of international news: The Australian government will soon become the first to have passports with a third, indeterminate gender option "X" to lessen discrimination against transgender and intersex travelers. Intersex people are biologically neither completely male nor female, thus having a third option "X" would give them a choice to not have to choose a gender identity. This amendment to the passport will also allow for transgender Australians, who previously had to get a sex-change operation in order to change their gender, to choose to be listed as male or female with only the support of a doctor's statement. This change to passport regulations would make it easier for transgender travelers, who are often detained and questioned at airports because their listed gender does not match their visual appearance.  As of last year, the United States also allows transgender citizens to choose their gender status without surgery.
Take Action: "Like" and share this post so all your friends know the hip thing to talk about while breaking out our hippest fall sweaters!
---